Welcome to the ecosystem of cinema lenses
Marketplace
Buy and sell Lenses, Cameras and Accessories
The World's Largest Database of Cinema Lenses
Consult data and technical specifications of more than 4.000 lenses.
Lenses Rental
Find the lens you need to rent around the world
Credits
Find the lenses that have been used in the movies
Sellers
Find all over the world the new lens you need to buy
CREW
Information about professionals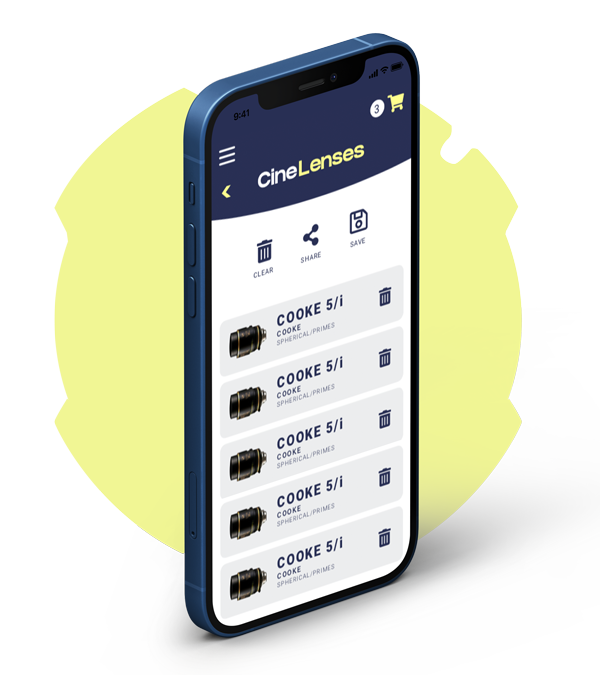 Easy Surfing
The material you need for your project can be easily found. It is categorized according to the Spheric or Anamorphic formats. And also to the different types of lenses: Primes, Zooms, Macros, Teles, etc. Another available option is to do the search considering the manufacturer. If you prefer you can start the search by manufacturer, as you prefer and as it is simpler.
Browsing using technical specifications
The search engine will allow you to find the target lenses straightforwardly, based on the t stop, close focus, weight, etc.
Do you know where the material can be rented?
There is at your disposal a list of more than 800 rental shops all over the world. If you enter the name of a country and city, the App will link you up to the shops you are looking for. You can even get in touch with them from the App., check their location or webpage.
Click hereto Download the App
PARTNERS